History of Rolls-Royce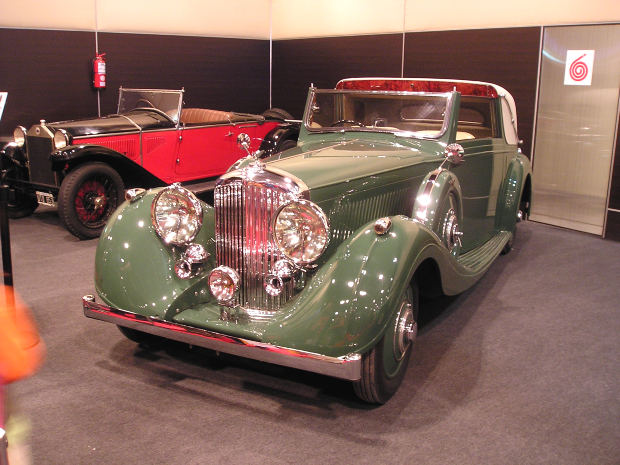 Rolls-Royce is one of the most famous British luxury car producers which, however, also manufactured aero-engines from 1914 until 1973. The brand's history intertwines with that of Bentley, especially after 1931. But its early history and development of the brand was a result of a vision of two men - Charles Rolls and Sir Henry Royce.
History of Rolls-Royce dates back to 1904 when Henry Royce was introduced to Charles Rolls in Manchester. Royce ran an electrical and mechanical business since 1884, while Rolls was one of Britain's first car dealers. The thing that brought the two men together, however, was the two-cylinder Royce 10 that was made by Royce in 1904. Rolls preferred three- and four-cylinder cars, however, he was so impressed by Royce's two-cylinder vehicle that he promised him to take as many Royce's cars as he could make. Royce and Rolls reached an agreement according to which four models will be made, all will bear Rolls-Royce name and they will be sold exclusively by Rolls. The first Rolls-Royce two-cylinder car was presented at the Paris Salon at the end of 1904.
In 1906, the two entrepreneurs formed Rolls-Royce Limited and started to look for appropriate location for car production factory. They considered several locations including Manchester where Royce had a factory but they eventually decided for Derby because the city council offered them cheap electricity. The Rolls-Royce factory in Derby was designed by Royce, while the production began in 1908.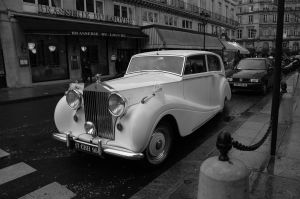 In addition to the two-, three- and four-cylinder cars, Royce started working on development of an new six-cylinder model with 40/50 hp. In the following years, Rolls-Royce focused exclusively on the new model which came to be known as the Silver Ghost. It was the very same 40/50 model that made Rolls-Royce one of the most desirable brands and forced the company to open a second factory in the United States to be able to keep up with the demand. The factory in Springfield, Massachusetts, however, was closed in 1931 as a result of the Great Depression.
After the end of the First World War, Rolls-Royce avoided all the attempts to merge the British car producers and successfully adjusted to the market demands. Since the sales of the 40/50 model were dropping, Rolls-Royce introduced a less expensive Twenty model in the early 1920s.
Rolls-Royce acquired Bentley in 1931. Bentley's factory in Cricklewood was closed and the production was moved to Rolls-Royce's facilities in Derby. Until the Second World War, Bentley was kind of a sporty version of Rolls-Royce. After the end of the Second World War until 2002, the standard Bentley and Rolls-Royce models were virtually identical.