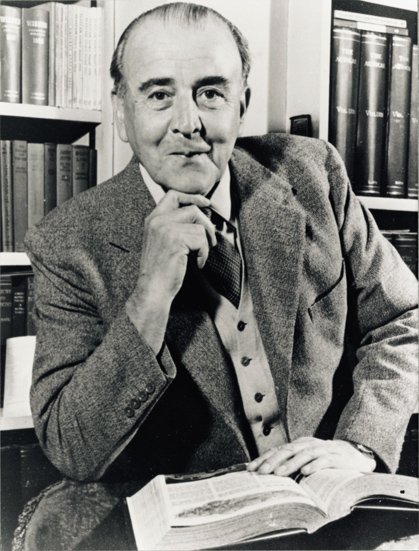 W. O. Bentley – The Founder of Bentley
Walter Owen Bentley, commonly known simply as W. O. Bentley or W. O. was the founder of the British prestigious car brand that bears his name. Ironically, he would later work for the rivals to the company he had created.
Early Life
W. O. was born as the ninth child to Alfred Bentley, a British businessman and Emily nee Waterhouse in 1888. From 1902 to 1905, he attended the Clifton College, a public school in Clifton, Bristol. He left the school at the age of 16 and started to work as an apprentice railway engineer at the Great Northern Railway at Doncaster, Yorkshire where he gained knowledge and skill that would later help him create Bentley cars. W. O. completed apprenticeship in 1910. Afterwards, he studied briefly theoretical engineering at King's College London.
The First Bentley Company
In 1912, W. O. established his first company. Together with his brother H. M., he founded the Bentley and Bentley company which was specialised in selling the DFP cars. Soon, however, he started making aluminium alloy pistons for the DFP engine. After the outbreak of the First World War, he started to build rotary aero-engines. Meanwhile, he also started to make plans for his own range of cars that would bear his name.
Foundation of Bentley Motors Limited
Almost immediately after the end of the First World War, W.O. and H.M. founded their own car company - Bentley Motors Limited. But they did not begin testing the first Bentley 3 Litre until the early 1920. One year later, the first Bentley was delivered.
Bentley Wins Le Mans
In 1923, Bentley took part of the very first 24 Hour of Le Mans endurance race. The 3 Litre that was driven by John Duff and Frank Clement took the fourth place but one year later, the two drivers won Bentley the first Le Mans. However, the next endurance race was a disaster, while Bentley Motors Limited was in serious financial difficulties. Nevertheless, the victory at Le Mans convinced Woolf Barnato to help the company with its financial problems. The company was saved, however, W. O. was no longer a co-owner of the company but Barnato's employee.
W.O. Leaves Bentley
Barnato refused to continue to finance the company in 1931 and Bentley got a Receiver. In November that year, Bentley was sold to the British Central Equitable Trust which, however, was purchasing for Rolls-Royce. W.O. continued to work for Bentley after his former company was acquired by Rolls Royce but he was unhappy and left in 1935 when his contract expired.
Lagonda, Aston Martin and Armstrong Siddeley
After he left Benley and Rolls Royce, W.O. joined Lagonda which was bought by Aston Martin in 1947. He continued to work for Lagonda-Aston Martin for some time before he joined Armstrong Siddeley where he stayed until retirement.
Personal Life
W.O. was married three times. His first wife, Leonie Gore died during the Spanish flu epidemic in 1919. He remarried one year later but he and his second wife, Audrey Hutchinson (Poppy) divorced in 1931. Three years later, he married Margaret Roberts Hutton nee Murray and stayed with her for the rest of his life. Despite being married three times, he did not have any children.