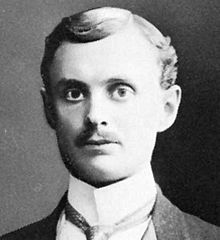 Charles Rolls – The Life of the Motoring and Aviation Pioneer
Charles Steward Rolls is best known for co-funding Rolls-Royce Limited with Sir Henry Royce. However, he was also an aviation pioneer but unfortunately, his passion for aviation would turn out to be fatal for him.
Early Life
Charles Steward Rolls was born as the youngest of four children to 1st Baron Llangattock and Lady Llangattock in 1877. He was born in London but he retained close contacts with his relatives in Wales. He went to school in Berkshire and then to Eton College where he developed passion for engineering. In 1894, he went to private crammer in Cambridge which gained him the entrance to Trinity College, Cambridge to study mechanical and applied science. He graduated from Cambridge University in 1898. Afterwards, he was working on a steam yacht and then at the London and North Western Railway. However, one of the first car owners in Wales (he travelled to Paris to buy Peugeot Phaeton at the age of 18 in 1896) was more interested in motoring pioneering and salesmanship. With financial support of his father, he opened one of the first car dealerships in Britain in 1903. His firm, C. S. Rolls & Co. was importing and selling Peugeot and Minerva cars.
Partnership with Henry Royce
Rolls was introduced to Henry Royce by his friend Henry Edmunds, a director at Royce Ltd. who drove one of the first three Royce's vehicles. Rolls preferred three- and four-cylinder cars, however, Royce's two-cylinder vehicle made a big impression on him. The future co-funders of Rolls-Royce met at the Midland Hotel, Manchester in May 1904 and reached an agreement on foundation of a joint business – Rolls-Royce in December 1904.
Aviation Pioneer
In addition to being a motorist pioneer, Rolls was also an avid aviator. In 1903, he helped create the Royal Aero Club and became the second person to gain the license to fly from the Club. One year before he met Royce, he won the Gordon Bennett Gold Medal for carrying out the longest single flight. He was also a balloonist and made more than 170 ascents with a balloon.
Before the production of Rolls-Royces even properly started, Rolls became increasingly interested in aviation and tried to persuade Royce to develop a design for aero-engine which, however, the latter refused. In 1909, Rolls bought Wright Flyer aircraft with which he made over 200 flights. One year later, he became the first person to make a non-stop double flight across the English Channel for which he was awarded the Gold Medal of the Royal Aero Club. However, only one month after his successful crossing of the English Channel, he was killed in an air crash during a flying display at Bournemouth becoming the first Briton to die in a plain crash. He was only 32 years old when he died.