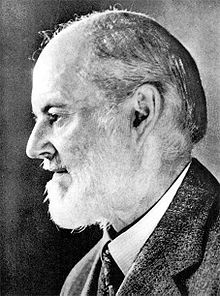 Sir Henry Royce – A Biography
Biography of Sir Henry Frederick Royce, 1st Baronet, OBE is a story of success. Just like W.O. Bentley, he learned engineering during apprenticeship and through hands-on rather than through education. But in contrary to W.O., he did not lose the control of Rolls-Royce which he created with Charles Rolls in 1904.
Early Life
Henry Royce was born in 1863 as the youngest of five children to James Royce and his wife Mary (maiden name King) in Alwalton. His parents ran a flour mill that was leased from the Ecclesiastical Commissioners. But the business was not particularly succeful and they moved with their children to London. At the age of 9 years, Royce's father passed away and he had to work to contribute to his family's income by selling newspapers and delivering telegrams. By the time he turned 15 years, he had completed only one year of school.
Just like W.O., Royce worked as an apprentice at the Great Northern Railway company in Peterborough after he received financial support from his aunt. However, he was forced to quit after three years due to the lack of money. He briefly worked at a tool-making company in Leeds and then for the Electric Light and Power Company in London. In 1882, he moved to Liverpool continuing to work for the Electric Light and Power Company.
Royce Meets Rolls
Together with his friend Ernest Claremont, Royce started a business called F.H. Royce and Company in 1884. They started with domestic electric fittings but in 1894, they were already making dynamos and electric cranes. At the same time, Royce became increasingly interested in motor cars and decided to improve a 1901 two-cylinder car he bought either in 1902 or 1903. Soon, however, he decided to built a car on his own and then another one, and then another one, building three cars by 1904.
Of the three cars he had built, Royce gave one to his business partner Claremont and sold one to Henry Edmunds who arranged the meeting between Rolls and Royce which marked the beginning of the future Rolls-Royce Limited company.
Personal Life
Royce was renowned as a hard worker who never ate properly which has severely affected his health. Due to poor health, he was forced to leave Derby where he and Rolls decided to build a factory, however, health problems did not prevent him from designing the factory. He also demanded all new designs, plans and drawings to be inspected personally by him.
In 1893, he married Minnie Punt but the couple divorced in 1912. He never remarried and did not have any children. He died in 1933, aged 70. After the end of the First World War, Royce was awarded the OBE and was made Baronet in 1930 for his contribution to the British Aviation.