Bentley Boys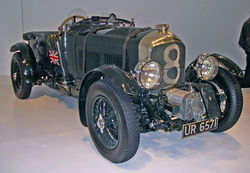 Bentley Boys were a group of British motorists who contributed a lot to Bentley's success. In addition to promoting the car among the social elites, they also helped the company achieve four consecutive victories at Le Mans and even helped save it from going under.
The most notable Bentley Boys were:
Woolf Barnato (1895 - 1948)
Heir of the Barney Barnato, Randlord in South Africa has profoundly influenced Bentley's history. In 1925, he helped the company out of financial difficulties but he could not prevent it from being taken over by Roll-Royce in 1931. But thanks to his shares at Rolls-Royce, he quickly returned to Bentley. He also raced the 24 Hours of Le Mans for Bentley three times and achieved three out of four consecutive Bentley's wins in the 1920s.
Dr. J. Dudley Benjafield (1887 – 1957)
In 1926, he was offered to drive Le Mans for Bentley but he failed to finish the race. One year later, however, he and his co-driver Sammy Davis won the second Le Mans for Bentley. He continued to race for Bentley but he never managed to repeat the success from 1927.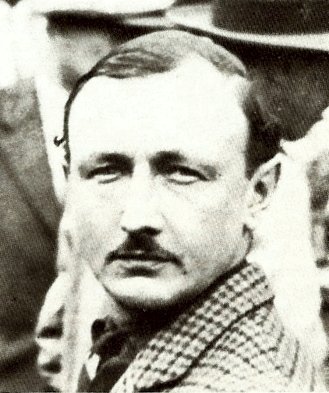 Sir Henry Birkin (1896 - 1933)
Another Bentley Boy started his racing career in 1921 at Brooklands. He was soon pressured into giving up motor racing by his family but he could not resist the opportunity to race for Bentley. In 1928, Birkin agreed to race for Bentley at Le Mans, however, he and his co-driver Jean Cassagne came in fifth. One year later, however, he finished the race as a winner. He was co-driving with Woolf Barnato. Birkin was deeply upset over Bentley's withdrawal from the Le Mans race in 1930 and its takeover by Roll-Royce one year later. But he continued racing and with his co-driver Earl Howe won Le Mans for Alfa Romeo in 1931. Unfortunately, his racing career did not last long. He died after an accident at the Tripoli Grand Prix of 1933, aged only 36.
Frank Clement (1886 - 1970)
Together with the Canadian racer and fellow Bentley Boy John Duff, Frank Clement was asked to compete for Bentley at Le Mans in 1923. They finished the race in fourth but one year later, they achieved the first Bentley's victory at Le Mans. He continued to race for Bentley at Le Mans until 1930 but despite the fact that Bentley had won four more times before withdrawing from the race, Clement never won Le Mans again.
John Duff (1895 - 1958)
One of only two Canadians to win the Brooklands Motor Course and the only Canadian to win Le Mans also won the first Le Mans for Bentley in 1924. But after the failure at Le Mans of 1925, Duff gave up racing at Le Mans. He decided to continue his racing career in America but after an injury on the Rockingham board track in New Hampshire in 1926, he retired from racing.