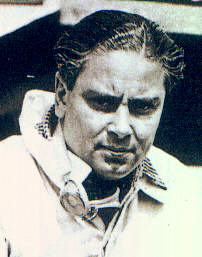 Woolf Barnato
Woolf Barnato was a British financier who has played an important role in Bentley's history. Although the founder the British luxury sports car brand had mixed feelings about him, Bentley might not become one of the top luxury car brands without Barnato.
Early Life
Woolf Barnato was born into a wealthy family. His father, Barney Barnato controlled diamond mining in South Africa but he died when Woolf was only two years old. He inherited his father's fortune but got the first instalment of £250,000 only at the age of 19. As a relative of the Joel family, Woolf also inherited after Woolf Barnato Joel was murdered in South Africa one year after his father's death.
"Bentley Boy"
Barnato was not only a sport enthusiast but he also collected several prizes. He was a motor boat racer, amateur boxer, excellent swimmer, horse breeder, tennis player and car racer. Impressed by the Bentley 3 Litre and a proud Bentley owner since 1925, Barnato was one of the Bentley Boys, a group of British motorists who favoured Bentleys over other sports car brands. Only one year after he got his first Bentley, Barnato got an opportunity to leave his mark on the company.
Barnato Takes over Bentley Motors Limited
Despite Bentley's victory at Le Mans of 1924, the company got in serious financial difficulties in 1925. As a great admirer of Bentley, Barnato agreed to finance the company and save it from closure. He invested £100,000 but he also got control of the company through the shares and became the new Bentley chairman. By the end of the 1920s, he invested additional £100,000 which enabled W.O. Bentley to develop the six-cylinder 6 ½ Litre as well as the so called "Blower" Bentley (4 ½ Litre) which, however, did not perform as well as expected. But besides financing and running Bentley Motors Limited, Barnato also raced for Bentley and won all three Le Mans races in which he took part.
Barnato's Role in Bentley after Its Acquisition by Rolls-Royce
The Great Depression was a serious blow for Bentley Motors Limited. In 1931, Barnato refused to continue to finance the company and let two mortgage payments on the firm to fell due. He declared himself unable to pay for the financial obligations he guaranteed for and the company got a Receiver. In the same year, Bentley was acquired by Rolls-Royce, while Barnato received about £42,000 in return for his shares in the company. But before Bentley Motors Limited got a Receiver, Barnato bought a share in Rolls-Royce and returned on the board of Bentley by 1934.
Personal Life
Woolf Barnato was married three times and had four children with his first and second wife. He married his third wife, Joan Isachsen in 1947, only one year before his death. He died at the London Clinic from a complication after operation for cancer. His funeral procession was led by his Bentley ("Old Number One").