About Bentley and Rolls-Royce
Bentley and Rolls-Royce are probably best known Britain's luxury car producers. They are strikingly different yet strikingly similar at the same time which is a result of their history which became permanently intertwined in the early 1930s when Bentley was acquired by Rolls-Royce. Another thing both luxury cars have in common is the fact that both were created by motoring pioneers who were driven by the passion for cars and engineering.
About Bentley
Bentley was founded in 1919 by W. O. Bentley and his brother H. M. Bentley. Their first sports vehicle (a chassis, to be more precise) – the Bentley 3 Litre was shown at the London Motor Show in the same year, while the first cars were delivered in 1921. It was considerably larger from other sports cars at the time but with its innovative technology, the Bentley 3 Litre soon ended the domination of tiny sports cars in racing and attracted a lot of attention among the wealthy British car enthusiasts who formed the so-called Bentley Boys. And it was one from the Bentley Boys – Woolf Barnato who helped the company during financial hardship although W.O. was forced to give up his ownership of the company and become an employee instead. Under Barnato, Bentley produced five more models including the famous Speed Six which is the most successful racing Bentley of all times. After victory of Speed Six at Le Mans of 1930, Bentley would need 73 years to win another Le Mans.
About Rolls-Royce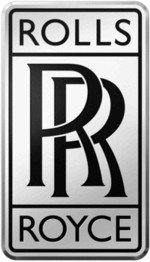 Rolls-Royce was created by Sir Henry Royce and Charles Rolls in 1904. Just like Bentleys, Rolls-Royces immediately attracted attention among car enthusiasts. But in contrary to Bentley, Rolls-Royce focused on pure luxury especially after the introduction of the iconic Silver Ghost with its own aluminium trims. And while Bentley was struggling with financial problems, Rolls-Royce successfully withstood the Stock Market Crash of 1929 although it had to close its factory in the United States. However, Rolls-Royce prematurely lost one of its founders as Charles Rolls was killed in a plain crash in 1910, aged only 32.
Rolls-Royce Acquires Bentley
Bentley was severely hit by the Great Depression and in 1931, Barnato notified the lenders he is no longer able to meet the debts he had guaranteed for. The court appointed a Receiver to Bentley and in November 1931, the company was bought by the British Central Equitable Trust which was in reality Rolls-Royce. From the acquisition of Bentley by Rolls-Royce, the future development of both car producers became intertwined with Bentley being dependant on the Rolls-Royce's owner. This, however, has been shown to have no effect on the brand. Just like Rolls-Royce remains associated with pure luxury, Bentley remains associated with top sports cars and high performance for increased driving experience.